Browsing articles from "December, 2011"
I feel a little hopeless when I try to do something nice with my hair. I have just a couple styles that I can fall back on, but if I want to do something a little more dressed up, then it becomes time to play beauty parlour. When you only see a hairstyle from the front or side, it can be hard to replicate, but I love these simple instructions on how to do a classy updo!
Start out by making a clean side part, and curl your hair from the earlobe down. I have naturally curly hair, but I like to make those curls a little more defined when dressing it up.
Then I like to spray my hair with a combination of water and styling cream, like MoroccanOil's Intense Curl Cream, or use MoroccanOil Curl Defining Cream. Then I start pinning back curls. A good rule of thumb is to hold your hair back against your head in a style that you would like, and then put a pin wherever your fingers were. Use a couple mirrors to get the style right, or grab a friend to help.
Check out more fabulous tips and tricks at Spaphile.com, and from all of us at Spaphile, have a happy, safe, and wonderful New Years!  :)
If you're anything like me, you're already thinking about New Years Eve. I think I've figured out what I'm going to be wearing, but I know for certain that I'm going to be trying out some fun makeup.
I like to play around with eye makeup; I like trying out golds and silvers, different mascaras, and styles. For New Years, I like to go with a smoky eye. I love the dramatic, sexy feel to it.
To get that perfect smoky eye, start by choosing a liner color. Since I have blue eyes, I like to use grey eyeliner. Trace your top lashline from the inner corner to the outer. Then, use the same pencil to dot between your lower lashes. Smudge both lashlines with a cotton swab or an eyeliner brush.
Then, choose the first of two eye shadows that you'll be using to create your smoky look. The first color should be the darker of the two. Pick a soft brush with long bristles, and sweep the color– brown, grey and dark green all work with black or gray liner– over your eyelid and into your crease, blending the color up and outward.
Lastly, dust the lighter eyeshadow–maybe an ivory?– at the upper part of your eyelid, right below your eyebrow. Finish off with a coat or two of mascara, and you're set!
Look to Spaphile.com for makeup deals and ideas!
Cheers!
I love this time of year. I love going to holiday parties, handing out hand-written notecards and best of all, dressing up.
I think one of the most dramatic looks for winter is a pair of luscious red lips. It's sexy, pairs great with your favorite black dress, and is a constantly classic look.
To get the perfect red lip, start by lining your lips with a red pencil. Keep your lips in a closed-mouth smile to make sure that the line is straight, and that the lipstick color doesn't bleed into the fine lines around your mouth. Then, fill in your lips with the colors that you've chosen– maybe 413 Bleecker by NARS?
Add a little extra spice to the outfit by pairing it with some gorgeous red pumps.
Cheers!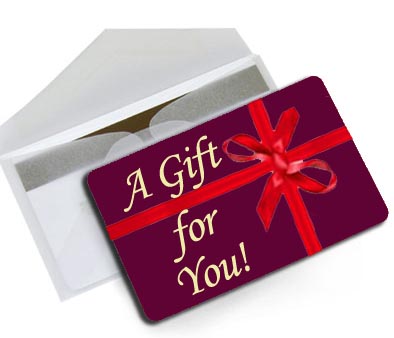 Spaphile.com loves our men, and we want them to know it. Here are some great ways to do that!
1. An official jersey from a guys favorite sports team is always a great gift. Does your Dad love the
NY JETS
, or does your boyfriend have a soft spot for the
LA Kings
? Buy them a jersey to wear while they cheer on their favorite team, or a cap to keep the sun out of their eyes during games.
3. Any guy on your list will be thrilled if you surprise them with a subscription to a 
Beer of the Month Club
. Need I say more?
4. A great gift that you can both enjoy is a pair of concert tickets. See when his favorite band is passing through town and surprise him with some great seats!  :)
5. Show him how much fun pampering can be, and send your guy to
The Shave of Beverly Hills
. Treat him to a 45 minute close shave with a hydrating mask to finish it off and a hand, neck, and head massage. He'll completely understand the next time that you want to splurge on a spa day.
What great gifts are you getting the guys in your life?
Cheers!
Spaphile is thrilled to welcome Jessica Garvey, author of The Hostess Handbook for the Young, Broke and Fabulous, as our health and beauty insider! As a lifestyle guru, Jessica will lend her expertise on health and beauty in her unique, fun and informative features! Let the games begin!
Kluer Nail Art:
Kluer takes nails to a whole new level by transforming them into an artist's canvas! Do not expect a regular manicure from the three ladies that run Kluer! They are all about creating unique designs by hand on your nails. Most of the time they do not do a full manicure but instead get straight to their art work!
The three artists are known for their unique Pop Art and Tribal designs but are happy to free style and create personalized designs. Want a painting of your dog's face? No problem!
Kluer is located in a vintage store in Space 15 in Hollywood! It is the perfect place for this unique establishment, offering an entire experience to their customers. Shopping, beauty and art! What could be better? Possibly having the ladies do nail art at your next party! That would be pretty amazing and totally feasible! You can hire the artists of Kluer to do events! A girl's dream.
The nail art will run you $35, but you can enter to win a 10% off certificate if you comment on The Hostess Handbook or right here on Spaphile!
Here at Spaphile.com, we are all about giving. It's so much fun to watch someone's face light up when they get a gift that they love, but it isn't always so easy to pick out that gift. Here are some fun gift ideas for the moms, sisters, aunts, and girlfriends in your life.
1. Do you have a chocolate lover in your family? Well of course you do, who doesn't? At Endangered Species Chocolate, you can buy some yummy chocolates that are ethically traded, grown on sustainable farms, and made with only all-natural and organic ingredients. 10% of every purchase also goes to habitat conservation efforts.
2. For those of us with sisters, you can pick up a bottle of Middle Sister Wines. Take the quiz on the website and find out if you are the Drama Queen sister, the Smarty Pants sister, the Sweetie Pie sister, or my personal favorite, the Rebel Red sister.
3. If you want to get a gift with a vintage feel, get up a little earlier on Sunday morning, get a nice cappuccino, and go to the Melrose Trading Post. I love that they are always open on Sundays, and stay open until 5pm, just in case Saturday night was a late one.
 Pick up some cute bangle bracelets for your trendy aunt, a vintage sweater or dress, or find that pair or earrings that your grandmother would love.
4. You can also bake up some cute gifts for people. I love foodgawker; you can find creative and unique recipes from so many different people. You could bake up some Whiskey, Caramel, Marshmallow and Bacon Bark or some Candied Popcorn. Wrap it up in colored cellophane and add some ribbon and you've got a cute homemade gift that anyone would love.
5. You can also look to Spaphile.com for great deals! Buy your mom a massage or a manicure and treat her to a day of relaxation just for her.
What other gifts would you give to the amazing women in your life?
Cheers!
I love colder weather. I love fall colors, warm sweaters, hot chocolate, tall boots, and an excuse to cuddle up in bed on a Sunday morning. But for all of my love of cold weather, I do not love chapped lips, dry skin, or unruly hair. Here are some things I do love though.
1. Classic Chapstick. I like the classic chapstick; it's all I use. It keeps my lips hydrated and soft, and isn't too shiny or sticky.
2. Even though it may be a cloudy day out, there is still a risk of harmful UV rays, so to keep my skin hydrated and healthy, I continue to use sunscreen every day, and I choose a moisturizer with a higher SPF, like Neutrogena's Healthy Defense Daily Moisturizer SPF with 50.
3. I LOVE MoroccanOil Salon Products. I use the  MoroccanOil Intense Curl Cream. It keep my curls bouncy and light without frizzing, doesn't weight my hair down or give it a greasy feel, and it smells great. A cute hat can also help to control wild hair, but look for one with a silk lining to avoid creases in your hairdo.
Tell us how you stay so beautiful during the winter months!
Cheers!
This holiday season, our good friends at the Aveda Institute Los Angeles invite you to take part in their annual Holiday Celebration!
On December 8, 2011 from 5:00 to 9:00 they will celebrate by offering a number of specials, gift sets, refreshments and free gifts.
SPECIAL OFFER
2

0% Off
Aveda Products and Services *
3 GIFTS FOR YOU
Bring a friend new to Aveda – receive a $10 service gift card for you and your friend.**
Purchase a Holiday Gift Set – receive a $10 service gift card.**
Mention this page – receive a FREE personal size hand relief.
* Not applicable to gift cards or gift sets. Services must be scheduled evening of event. Offer good for services performed prior to May 31, 2012. All services performed exclusively by supervised students.
** Service gift cards expire January 31, 2012
Yesterday afternoon, I was lucky enough to have a fabulous thai massage at the Thai Sabai Spa in Westwood. A mid-week massage is such a nice way to relax, and since "Sabai" is Thai for relaxed, it was practically serendipity.  
When you arrive at the spa, you can't help but feel calmer and ready to be pampered. My first impression was of a quiet space with elegant lines, dark wood off-set with cream colored candles and pink orchids lining the hallway. The rooms are entered through sliding wood doors, and inside, they have dim lighting, more candles, and comfortable mats on the floors. Some of the rooms are private, and some are available for groups or couples, and are seperated by curtains.
I met with Robert, one of the spas owners, who sat down with me to discuss the spa and his own history with Thai culture. He had been to Thailand many times before, and fell in love with "the land of smiles". It's certainly fitting– he had been told by a prominent Buddhist monk that he's lived four past lives in Thailand. In 2003 he and his wife opened the spa that I visited today; they saw an opportunity to promote and popularize the Thai massage on the Westside of LA, and in 2006, they opened their second location in Hollywood, which their daughter now runs for them.
The best way to describe a Thai massage is as an experience. I couldn't imagine falling asleep during this massage. I was very relaxed, but a Thai massage is different from anything else I've done. There are a lot of yoga-like stretches involved, varying pressure, and a masseuse could use their knees, feet, elbows and forearms and hands as they work on you. Natalie was my masseuse, and she was great; Thai Sabai is known for their knowledgable and well-trained staff and their dedication to perfecting the Thai/Swedish massage combination, and I felt like I was in very capable hands.
I loved the different stretches and ways that she applied pressure and worked on my muscles. I felt like I was a vert active participant in my massage.  A Thai massage is so adaptable too; as Robert put it, "Thai massage is like Thai food: you can order it mild, medium, or spicy."
Visit their website and facebook page for spa information and upcoming deals. Robert let me have a sneak peak at their holiday coupon, which just came out today!
Cheers!